Posted by West Coast Sailing on Oct 12th 2016
Last summer, West Coast Sailing's own George Yioulos walked us through the top Laser sailboat racing upgrades in a widely viewed video, which you can view below:
Thanks to thousands of views, great comments, and subtle changes to products currently available, we wanted to give you an updated list of our picks for the best Laser sailboat race upgrades.
Wind Indicator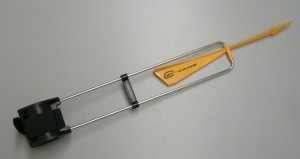 Our best selling wind indicator remains the ever popular C-Vane Wind Indicator. Designed by top Laser sailor and coach Ryan Minth, this unique design protects the vane with dual stainless rods, rather than a single supporting rod. A small insert keeps the rods perfectly balanced, while a robust attachment allows simple on and off to your lower mast section.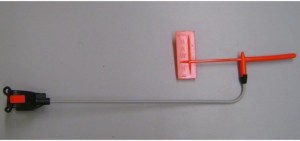 As an update to the video, the Little Hawk MK2 Wind Indicator may be the best choice for you if sailing on a light air day or at a light air venue. The vane on this wind indicator tends to identify subtle direction changes in light air more easily than the C-Vane. However, this vane is more prone to snags from a fellow racer's mainsheet or if incorrectly stored in your bag.
Mast Wear Strips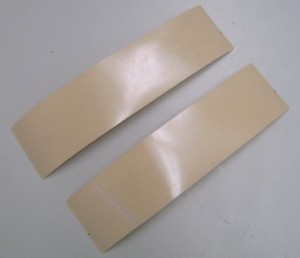 Worried about wear and tear to your mast step due to rotation of your lower mast section? These Teflon Mast Wear Strips are for you! Made from a 1mm adhesive backed teflon tape, we pre-cut these sections to wrap around your lower mast section at the bottom, just above the lower mast cap, and at the point where the lower mast section meets the deck joint. In addition to protecting your gear, these strips also provide a more snug fit for your mast, helping with overall rig tension.
Mast Teflon Wear Disc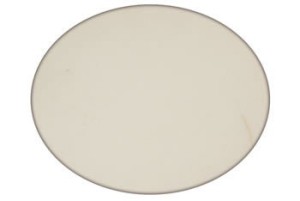 Much like the Mast Wear Strips shown above, the Laser Mast Wear Disc, provided through Rooster Sailing, is made from a thin, though not sticky back, teflon material. This small disc simply drops into the mast step, giving your lower mast section a smooth surface on which to rotate. Years of grinding at the base of the mast step is a leading cause of water getting into an older boat, so any precaution you can take to reduce this problem is advised!
Vang Tang Quick Pin + Cunningham Pin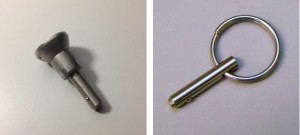 The Vang Tang Quick Pin is a must of quickly removing your Vang Assembly from the mast tang. Two versions of this pin are available - Vang Tang Quick Pin for Harken Vangs and Vang Tang Quick Pin for Holt Vangs. Additionally, a 3/16 Fast Pin, show at right in the image above, is a quick way to disconnect a block or line from the top of a Harken Vang assembly.
Mainsheet Block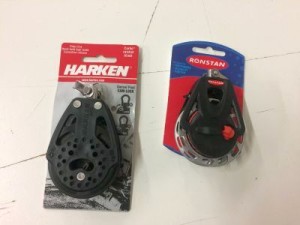 Commonly referred to as the "Freddy," the Ronstan Frederiksen 60mm Mainsheet Block is legendary among Laser sailors. The smaller distance between clicks, robust construction, and unique on/off system make it the top ratchet block available. However, at $145, it's not for everyone. We also recommend the Harken 57mm Ratchet Block (shown at left) and the Ronstan 55mm Orbit Swivel Ratchet Block for sailors who need a reliable and affordable mainsheet block. It's a tie as to which one we like best!
Clew Strap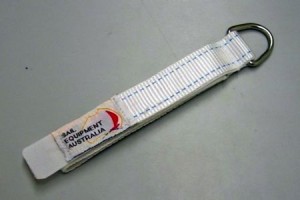 A clew strap is an alternative to using simple spectra line to secure your clew to boom. Rather than fussing with a knot to get the distance just right, a clew strap has heavy duty velcro to take some of the guess work out of it and make it easier to attach and remove the sail. We recommend both the SEA Clew Strap or the Rooster Clew Strap.
Outhaul Clew Shackle w/ Block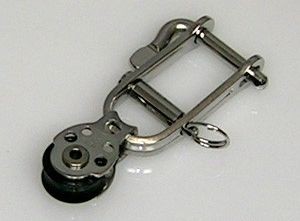 The popular Clew Shackle w/ Block is used to quickly and securely attach your outhaul to the clew of the sail. A 16mm Harken ball bearing block ensures smooth action and captive-locking shackle prevents unwanted releases. We've been selling this combo for years since it flat out works and is an easy upgrade for any sailors rig, regardless of skill level.
Spliced Vectran Traveler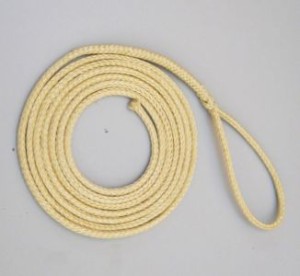 Vectran is super strong and has zero stretch, making it ideal for the traveler application on the Laser, leading to increased leech tension. We put a brummel splice loop in one end of the traveler so all you need to do is use an overhand knot to secure the line, reducing bulk under your tiller. If splicing isn't your thing and you want an easy to install option, check out our Spliced Laser Traveler.
Carbon Tiller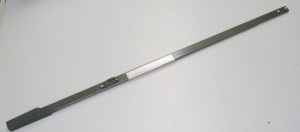 A carbon tiller is a must have upgrade for anyone racing a Laser. Lighter, stiffer, and more responsive than the standard aluminum tiller. The ACME Black Diamond Tiller has been the gold standard for many years, with it's low profile and attractive price, though the new Rooster Carbon Laser Tiller is quickly gaining popularity for it's better finish.
Carbon Tiller Extensions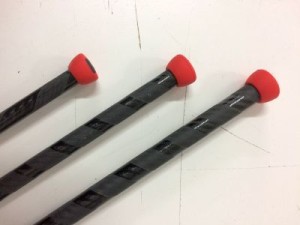 Like the Carbon Tillers, both ACME and Rooster make great Carbon Tiller Extensions for the Laser. The build technique and overall purpose behind them are the same, but there are a few subtle differences between the two brands. The ACME Fatso Carbon Tiller Extensions are available in 48" and 54" lengths and either 1" diameter (Fatso Jr) or 1.25" diameter (Fatso). The comparable Rooster Carbon Tiller Extensions are available in a 49" length and three diameters - 19mm (3/4"), 22mm (1"), and 25mm (1.25"). As of late, we've liked the finish on the Rooster product quite a bit more and they appear to be slightly stronger and less likely to break from accidentally sitting on them during a tack.