Event Laser Pre-Order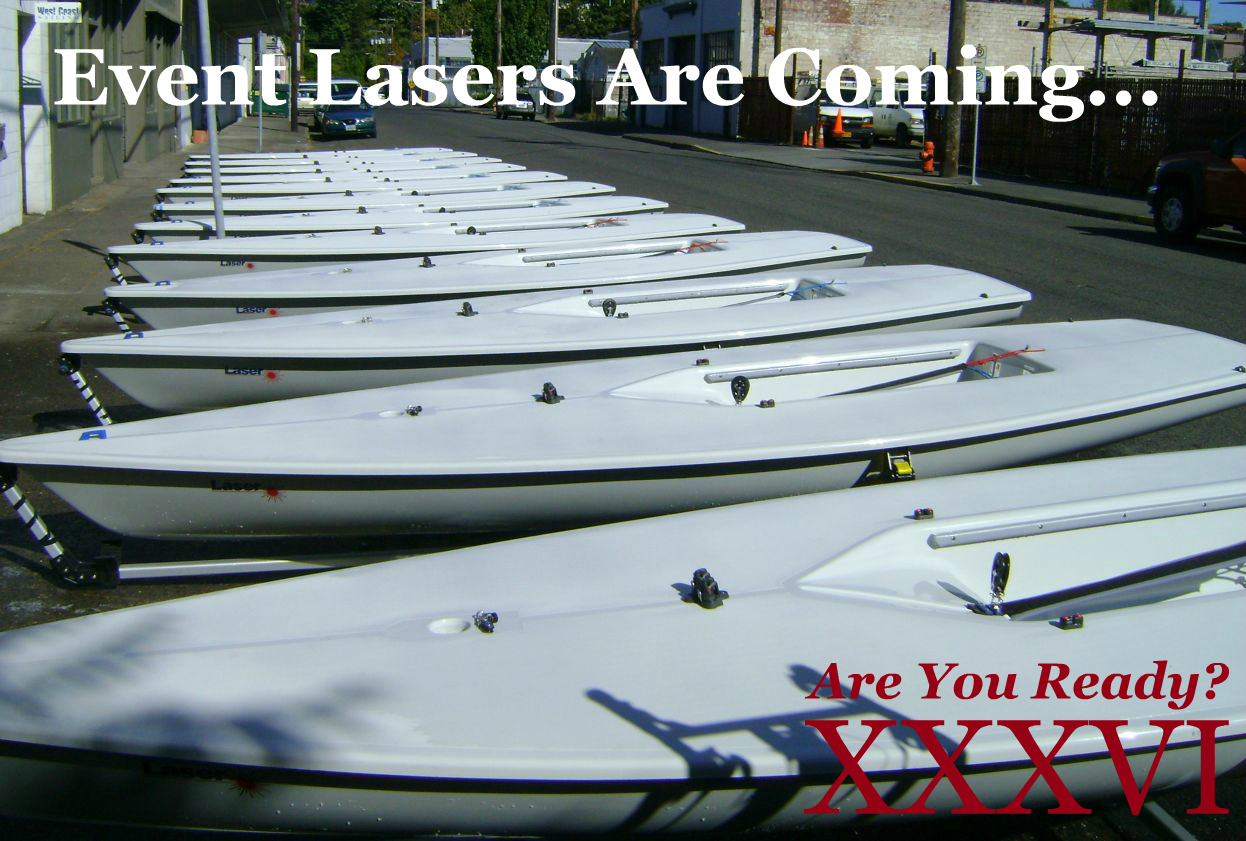 We're happy to announce our Fall Event Laser Offer.
This is your opportunity to get a top notch race boat or build your fleet with a dialed in Laser at a great value.
WHAT IS AN EVENT BOAT?
Event boats, sometimes known as ex-charter boats, are new boats that have been used at several high profile events. At the conclusion of the event cycle, the boats are received and inspected by our staff for any issues and offered to you at a significant savings over the cost of a new boat.
WHY BUY AN EVENT BOAT?
An event Laser is a great way to get your hands on a solid boat without the new boat price. Typical savings is upwards of $800, including reduced inbound shipping and a free beach dolly.
DO YOU OFFER FLEET PRICING?
Yes, we are happy to offer special fleet pricing on packages of 4 boats or more. This is a great way for programs and clubs to help grow their Laser fleets and get more sailors on the water in top quality boats. We also offer a variety of storage and transportation options.
WHAT ARE THE DETAILS?
Our fleet of Event Lasers will be arriving in late November. These Lasers are U.K. built and will have just 5 days of sailing on them. They are all-white, 2015 model year boats with upgraded vang, cunningham, and outhaul and include a Seitech dolly. They also feature the next generation GRP fiberglass foils. Pricing information:
New Laser (2015): $6,250 + Dolly ($495) + Inbound Shipping ($490) =$7,235
Event Laser (2015): $5,950 + Dolly (Free) + Inbound Shipping ($245) = $6195
SAVE OVER $1000
HOW DO I RESERVE ONE?
A $700 deposit reserves your boat now. Boats will be available starting December 10th, 2014. Don't forget to ask about our trade in program! All accessories and apparel get a 10% discount for 30 days from pickup. There is no better time to up your Laser sailing game!
Reserve Your Laser
Questions? Send an email or call us at (503) 285-5536