Summer Time at West Coast Sailing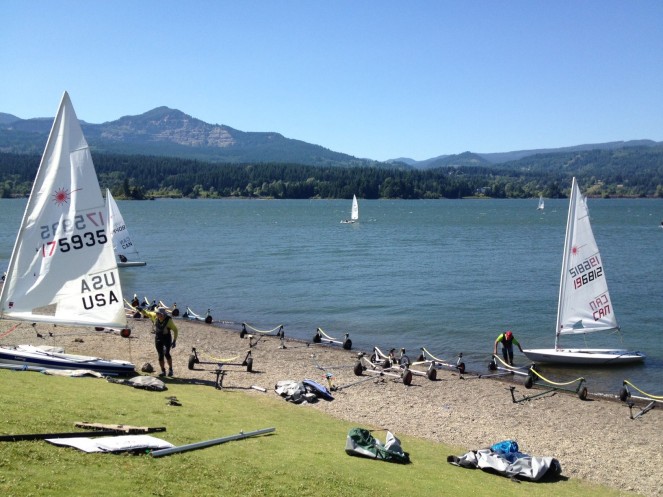 Can you believe it's almost the end of July?
Summer is flying by here at West Coast Sailing and you have helped keep us busy! We're shipping lots of boxes, talking to many sailors, and attending great events. It's hard work keeping up but this is what we are all about. Small boat sailing, all the time. We hope you are all enjoying the beautiful weather and spending time out on the water and at regattas.
Regatta Reports
The last few weeks have been stacked with great local events. Our top national Laser event this year was Laser Pacific Coast Championships, hosted by the Columbia Gorge Racing Association July 12-14th. Nearly 80 sailors from all over the US and Canada descended on the Gorge for a great weekend of racing in big breeze. Frederick Vranizan, representing US Sailing Team/Sperry Top-Sider, dominated the Full Rig fleet with 7 bullets in 10 races. The top three was rounded out by brothers Stephen and Matthew Long from Cabrillo Beach YC. In the Radials, Malcolm Lamphere pulled off an impressive 6 bullets in 10 races to win this tough fleet. Andrew Puopolo and Claire Dennis placed 2nd and 3rd, respectfully.
Laser sailing not your thing? The Gorge Dinghy Invitational saw action from the 505's and Tasar's in late June and the annual Gorge Skiff Invitational took place this past weekend. You can find results and photos from these events and more by visiting the CGRA website.
Have you seen this trailer?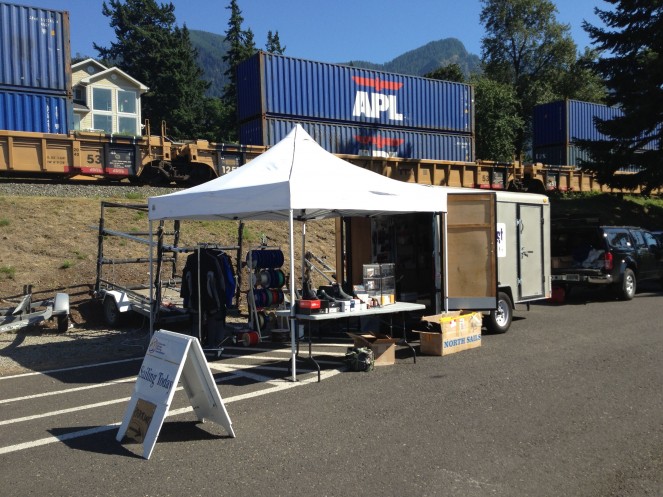 The best part of attending local events is having the chance to meet all of you! Big thanks to everyone who has stopped by to see us in the shop or out at the Marine Park in Cascade Locks. Whether you're in town for a local event or attending a regatta elsewhere, our team is here to help you get ready to sail your best. There are a ton of events to come this summer so feel free to visit us online, send us an email, or call the shop for help with new gear, apparel, or parts. Real sailors - real answers!
Visit us online at www.WestCoastSailing.net / (503) 285-5535 / info@westcoastsailing.net