Sponsored Sailing Team June Updates
Members of the West Coast Sailing sponsored sailing team are sailing hard and preparing for a number of big events this summer. Let's check in with a few of our sailors.
Talia Toland
Seattle based Radial sailor Talia Toland just finished the Pacific Coast Championships last weekend at the Royal Vancouver Yacht Club. She finished 4th in a pretty competitive fleet. According to Talia, "after the first day I was tied for 7th with two other people. After a very good second day (1, 4, 3) in around 10 knots, I moved up into third. The last day of the regatta was a 15-20 knot westerly, reminding us all how to sail in wind again! Besides 1st, the top 5 all changed on the last day but I managed to hold onto 4th overall."
Looking forward, Talia will be back in Vancouver for a training camp and the annual WAVES regatta, before heading east for an intense three week block of US Youth Championships, US Junior Women's Singlehanded Championships, and US Nationals. We're all wishing her the best in the coming weeks!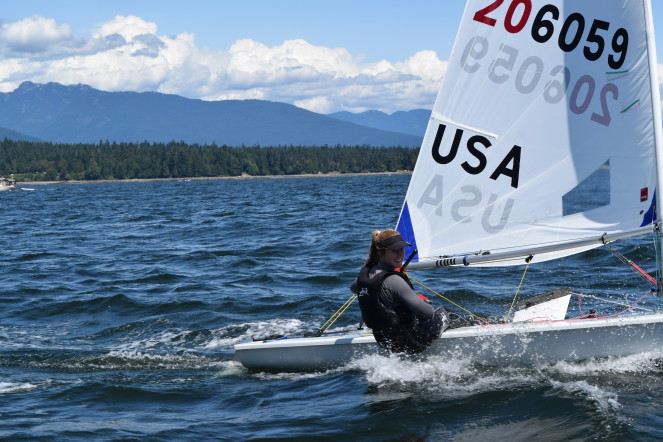 Talia having a blast at Laser PCCs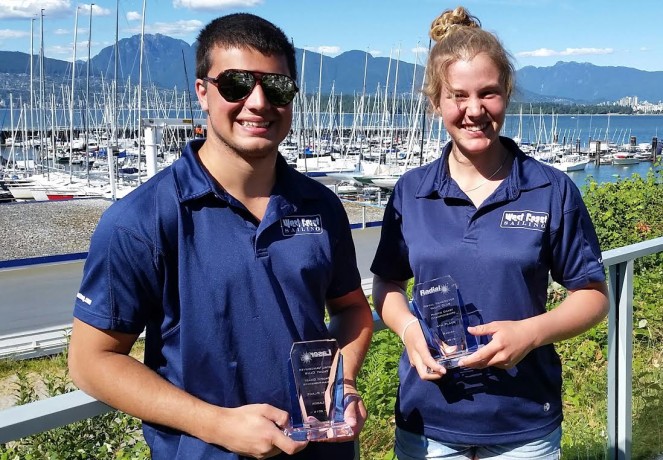 WCS team members Adam DiDomizio and Talia Toland with their trophies.
Chris Barnard
This U.S. Sailing Team Laser sailor is in the thick of the racing season and hot on the Olympic trail. Here is an update from Chris:
"I just returned from two brutal events in Europe. The first was the Delta Lloyd Regatta in Medemblik, Netherlands followed by the Sailing World Cup in Weymouth, England. Each event was focused towards attacking my weaknesses head on, racing in cold, windy conditions. I am now recovering, studying, and preparing ahead of the World Championships starting July 2nd in Kingston, Canada. I have raced here a few times before and feel very comfortable that my stronger skills will flourish there for another strong Worlds results following up my 15th finish last year."
We;re excited to follow along with the Kingston Worlds and wish Chris all the best at this important regatta. Be sure to follow along ChrisBarnardSailing.com for regatta reports, Chris Barnard Sailing on Facebook, and @BarnyHoya on Twitter and Instagram accounts to stay up to date with social media updates.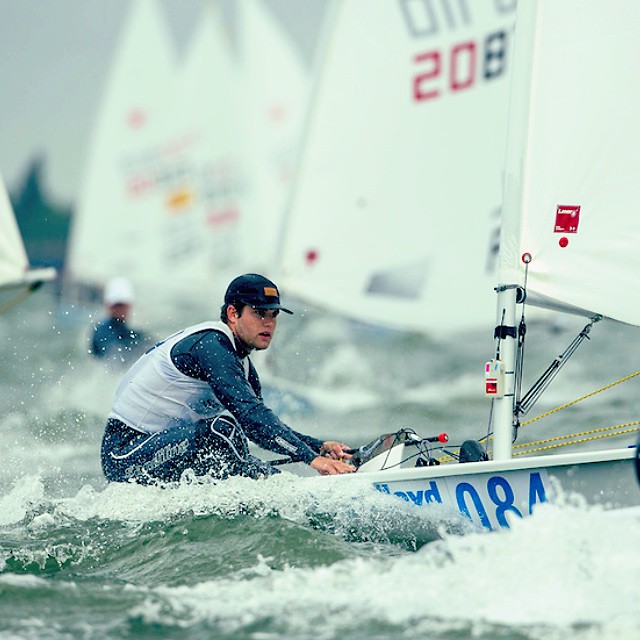 Chris Barnard racing in Europe. Photo courtesy of www.chrisbarnardsailing.net
Isabella Bertold
Isabella has been training hard in the home waters of Vancouver, BC the past few months in lead up to the ISAF World Cup event in Weymouth, England. This highly competitive Olympic classes regatta brought together the best sailors from around the world and served as a marker for where sailors rank against their peers, just a year before the Olympic games in Rio. Isabella finished 21st in the competitive Radial fleet. Be sure to visit isabellabertold.com for all the latest updates on her campaign.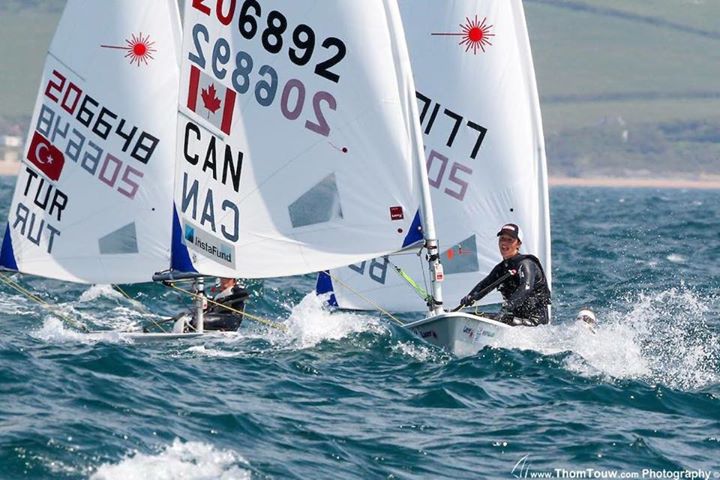 Isabella racing at the ISAF World Cup in Weymouth. Photo by www.ThomTouw.com Photography.