Posted by West Coast Sailing on Oct 30th 2013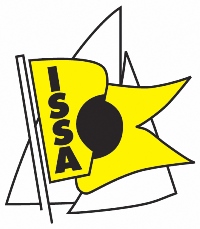 Scholastic singlehanded sailing is coming to the Pacific Northwest this weekend. Both the high school and college singlehanded championships will take place on back to back weekends at Bellingham Yacht Club in a brand new fleet of Lasers. These events bring together the best scholastic sailors from around the country. Our very own Adam DiDomizio (Youth Development Team member) will be representing NWISA and Woodinville High School. We're proud to be part of this event on multiple levels, including purchasing the entire 36 boat fleet after the champions have been decided.
The Cressy - 36 high school sailors from around the country will be competing in the Full Rig and Radial Rig for the National High School Singlehanded Championship trophy. These sailors earned a spot in this regatta by qualifying in their respective districts. Brand new boats are provided by Laser Performance to create an equal playing field. Sailors at this year's event will go home with special edition water bottles from West Coast Sailing! Best of luck to all the competitors - we're excited to follow the action.
Follow the Regatta - Visit the ISSA Website or follow ISSA on Facebook