Sailing Team Update: Max Brill 29er Report
West Coast Sailing Youth Development Team member Max Brill checks in from the 2014 Skiff Fest at Santa Barbara Yacht Club. This is an annual event for performance boats like the 29er, 49er, I-14, and 505, as well as the fourth regatta in the SCYYRA Howard Hamlin 29er Series. Max and crew Zach Malcolm finished 3rd in the competitive 29er fleet.
The Skiff Fest/Hamlin #4 was held at Santa Barbara Yacht club with sunny skies and light breeze ranging from 3- 9 knots. Eighteen 29ers competed including one team from Canada and five teams from San Francisco. The team finishing in 1st was Romain Screve (SFYC)/Dane Wilson (SBYC), 2nd place Quinn Wilson (SBYC)/ Riley Gibbs (ABYC), 3rd place Max Brill (MBYC)/Zach Malcolm (SDYC), 4th place Lucas Pierce (SBYC)/Evan Heffernan (SBYC), and 5th place Jacob Rosenberg (ABYC)/Rhodes Garner (NHYC).
During the following 3-day Memorial Day weekend, 5 teams from SoCal and 2 teams from Florida participated in a U.S. Sailing high- level training clinic in Long Beach, CA. The coaching staff included Grant "Fuzz" Spanhake, US Sailing Team Sperry Top Sider Technical Coordinator, Jon Rogers, Sailing World Champion and Youth development coach, and Leandro Spina, U.S. Sailing Olympic Youth Development Director. It was a great weekend of sailing with wind varying from 7-18 knots. Practice tuning with other boats and extensive and informing briefs made for a very productive weekend.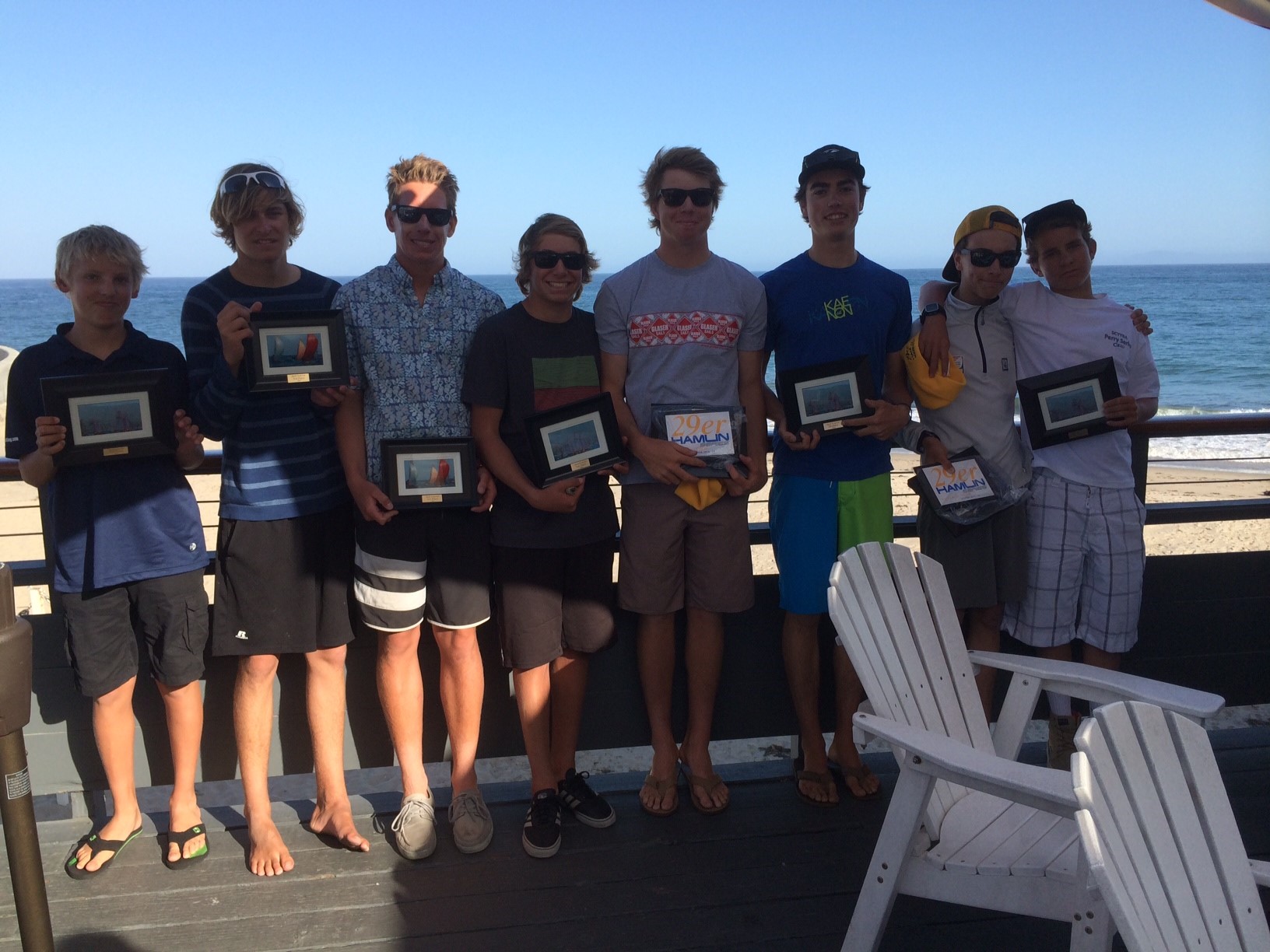 Keep up the great work Max!