RS Sailing Launch the Aero 6 Rig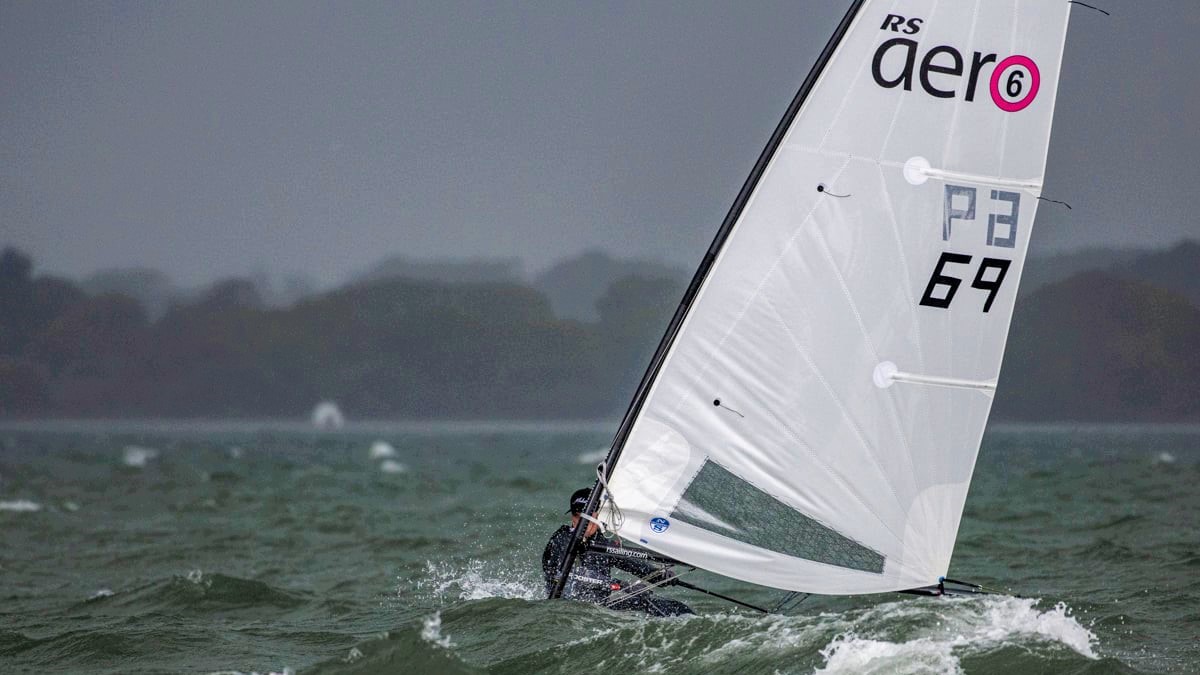 Quick Links:
RS Aero 6 Sail:
https://westcoastsailing.net/rs-aero-6-sail-AER-SA-103/
RS Aero 6 Lower Mast Section:
https://westcoastsailing.net/rs-aero-6-lower-mast-section-AER-SP-006/
The RS Aero Class has an accolade of being a corinthian class with inclusivity at the core of its values. The RS Aero 6 rig has been developed to bolster this value further. Specifically designed for small adults, the RS Aero 6 rig will remove barriers for women and smaller men who have previously found themselves between rig sizes.
RS Aero Class Manager Peter Barton commented, "After a long period of consideration, trialling, testing and consulting it is really exciting for the RS Aero Class to be adopting the new RS Aero 6 rig. The time is now right within the Class' evolvement and international support for the proposal. The RS Aero 6 size fits a highly populated space between the RS Aero 5 & 7 rig sizes with a large number of current and future RS Aero owners eager to have one. The new option will provide a sweet spot for many sailors, notably smaller adults, and particularly females, keen to grow the new RS Aero 6 fleet and with it grow the RS Aero Class as a whole."
Development of the new rig began back in 2019 with the clear goal to ensure it was engineered to work without compromise. The new rig system includes a 6.3m² mainsail, which is manufactured by North Sails. The radial cut sail is in line with the existing characteristics of the RS Aero 7 mainsail but with a slightly flatter head.
Working closely with a world-leading carbon fibre tube manufacturer and after extensive testing, a new and specific bottom mast section has been designed. As with all the RS Aero rig systems, a common top-mast and boom has been used, but the new bottom section has a specific stiffness and deck-level bend to ensure the RS Aero 6 rig is incredibly well balanced. This ensures that the RS Aero 6 has the amazingly responsive feel that RS Aero owners sailors know and love.
Following an extensive period of consultation, the UK RS Aero Class agreed at its 2021 AGM to propose the adoption of the RS Aero 6 rig to the International RS Aero Class. The international responses were overwhelmingly positive in support of the UK Class' proposal to adopt the new rig size, which resulted in a clear conclusion for adoption.
RS Sailing CEO (Design and Technologies) Alex Newton-Southon commented, "RS Sailing has worked with the RS Aero Class Association for a number of years to develop the RS Aero 6 rig. This rig will encourage more women and smaller men to get involved in the class and further support the growth of the youth fleet. We look forward to welcoming the RS Aero 6 fleet to the RS Games in 2022."