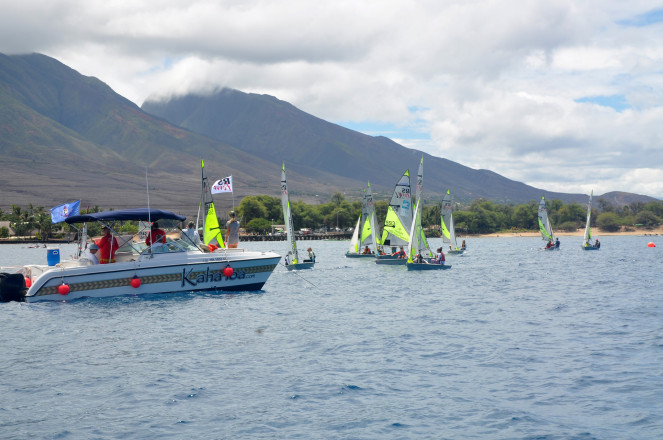 Lahaina, HI - The 2016 Keith Dinsmoor Trophy Regatta was held in the waters off Lahaina Yacht Club in Hawaii on August 13th and 14th. Over forty sailors in fleets of RS Feva and O'Pen Bic sailboats enjoyed pristine conditions over two days of racing. Kai Ponting and Sophia Marchesi earned an impressive win in the Feva fleet, finishing a full ten points ahead of second place finishers Kane De Widle and Roarke Stallsmith. Rounding out the top three, Nalu Ho and Max McKay held there own in the ten boat fleet. Congratulations to first place finishers Otis Buckingham in the Under 13 Bic Fleet and Gavin Ball in the 13+ Bic Fleet.
Lahainia Yacht Club, along with the Hawaii Kai Boat Club, are early adopters to the RS Feva in North America. The Dinsmoor Trophy was one of the first annual Feva events to be held and continues to be a popular regatta each year. This popular double handed racing dinghy continues to serve as a great training tool for sailors in Hawaii on their way to boats like the 29er and Club 420, teaching valuable crew work and spinnaker skills.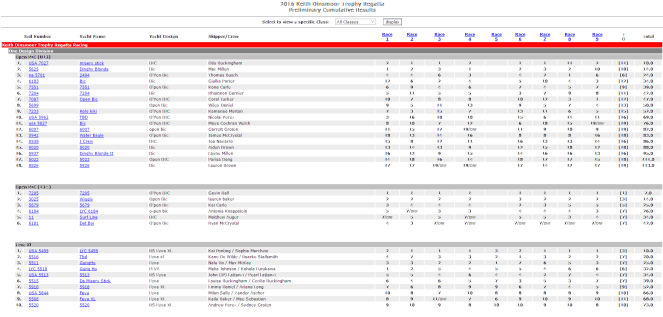 All photos courtesy of Mike Sowers at Lahaina Yacht Club.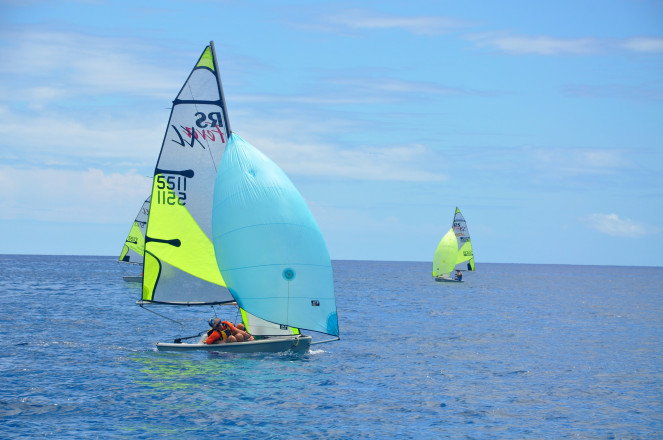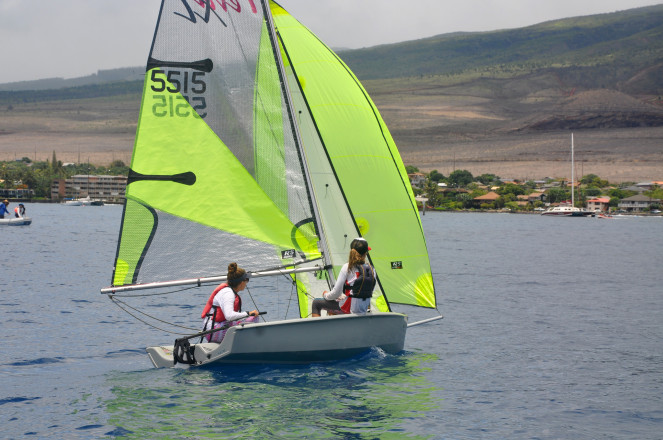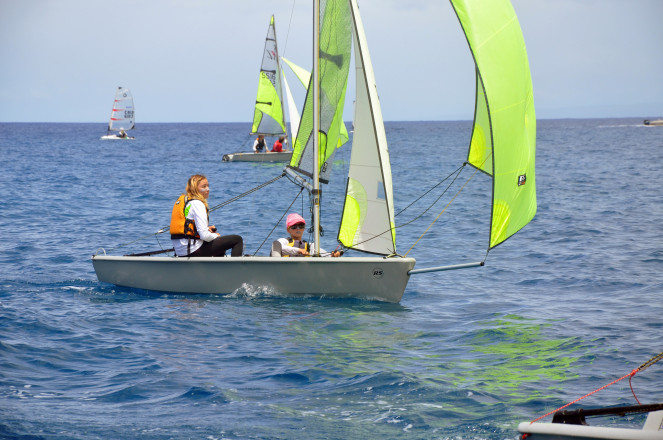 Click here for more information about the RS Feva