West Coast Sailing Open House
June marks the ten year anniversary of West Coast Sailing. Join us in celebrating a decade of serving dinghy sailors here at home and around the world. Read on for details about our Open House, photo contest, and giveaways!

Well... that escalated quickly!
It was just ten years ago that West Coast Sailing started up in a leaky warehouse in Portland, Oregon. With a limited inventory, just a few months of industry experience, and almost no budget... we got started supporting dinghy sailors. Fast forward to today... Times change, fads come and go. Manufacturers fall on hard times. Boat models sparkle and fade. Technology moves the game forward. The constant? Our passion for dinghy sailing.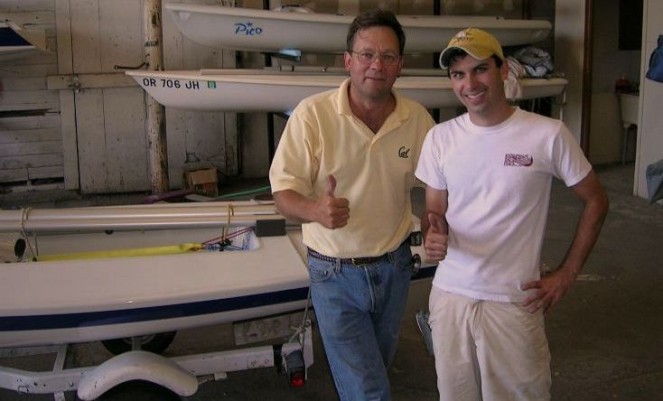 Help us celebrate our ten year anniversary on Saturday, June 13th at our Open House. We'll have boats rigged and on display, BBQ and refreshments, great deals on your favorite gear, and special West Coast Sailing door prizes. Come down and say hello to George and the rest of the team. We can't wait to see you!
Can't make it to the Open House? You can still join in on the. Check back here for details on other ten year anniversary events, giveaways, and promotions. On June 1st we'll be announcing a special contest, so start looking for your favorite West Coast Sailing photos. Below are a few classics from the archives - we know you have a few favorites!