Exciting Action in the Gorge
RS Feva racing, Weta demos, WIND clinic, 29er and RS Aero North Americans - these are exciting times at the Gorge in Cascade Locks. During the summer months, the Columbia Gorge Racing Association hosts events nearly every weekend. Sailors from around the Northwest and around the country gather for great breeze and beautiful views. Here are a few of the recent activities:
RS FEVA FLEET RACING AT WIND REGATTA
Six RS Feva sailboats took to the starting line at this year's WIND Regatta. This is the first time we've seen this many boats gathered in one place in the Northwest. The RS Feva is used around the world as a youth training and racing boat, offering young sailors a fast and innovative boat complete with the challenge and rewards of an asymmetrical spinnaker. We're looking forward to more RS Feva events in the future! Results from the WIND Regatta can be found here.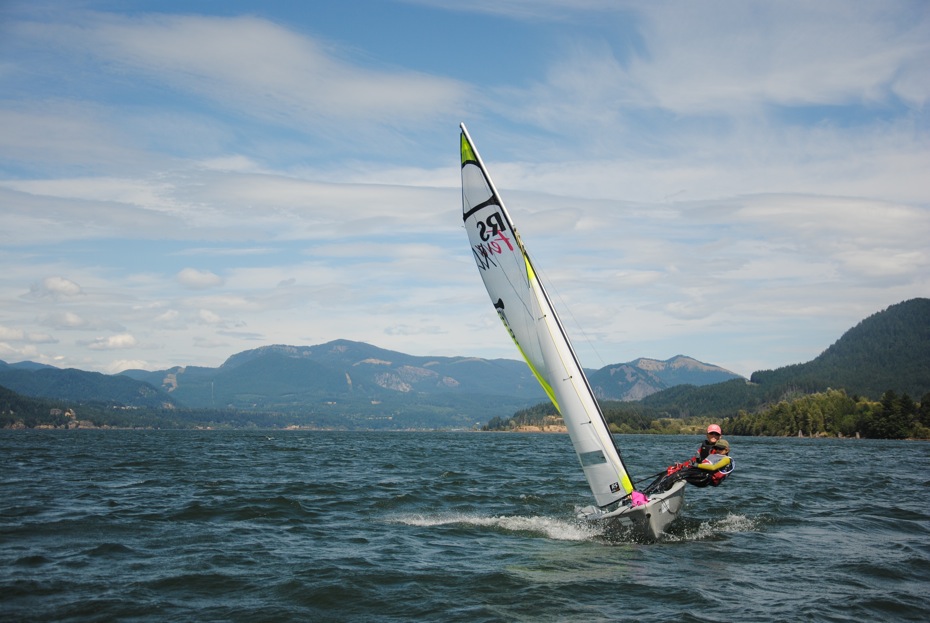 WETA SAILING WITH US AMBASSADOR STEPHANIE DeLAIR
2015 has been a great year for the Weta, with more new boats sold and sailors getting out on the water than ever before. U.S. WetaMarine ambassador Stephanie DeLair visited the west coast to check in on Weta class development. While in the Northwest, she teamed up with Seattle-based Weta sailor Mike for an afternoon of fun sailing in the Gorge. Check out her video below, which features a great capsize and recovery segment! Her full report can be found here.
29ER AND RS AERO NORTH AMERICANS COMING TO CASCADE LOCKS
The Columbia Gorge Racing Association has hosted numerous North American and World championship events. This summer, the 29er and RS Aero classes will both hold their respective North America Championships in the Gorge.
29er North Americans - Regatta info can be found here.
RS Aero North Americans - Regatta info can be found here.