New Dollies from Dynamic Dollies & Racks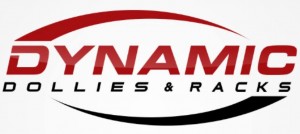 The future of dollies is here and we're stoked about it! We're proud to be on board with Dynamic Dollies & Racks, a brand new dolly manufacturer based on Rhode Island. Founded by Peter Seidenberg, Dynamic is backed by years of experience and product know-how.
What makes these dollies stand out? It's all in the details. A Dynamic Dolly might look like the one you've got outside under your boat, but there are a few notable features that make them stand out. Stock wheels now include an integrated ball bearing system (no more bearings and retainer rings to lose!) and the plastic fittings are made from an injection-molded tough glass-reinforced UV protected plastic. Other subtleties include integrated tie-down eyelets on the bow and side supports and a clever push pin on the axle tubes to keep your wheels in place. Very slick! Overall the dollies also feel noticeably light compared to other dollies but are still robust and well constructed.
We just received our first two pallets of dollies and are already impressed with the design and quality of materials. Check out some photos below for a closer look.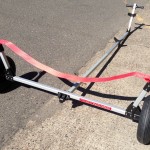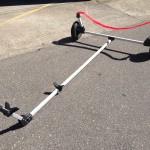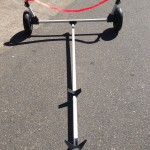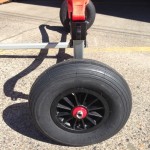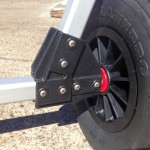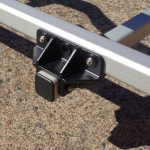 Already own a dolly? Dynamic Dolly parts are interchangeable with existing Seitech dollies. A full selection of spare parts coming soon. For now, check out complete dollies for the Laser, Sunfish, and more!