2022 RS Aero World Event Boats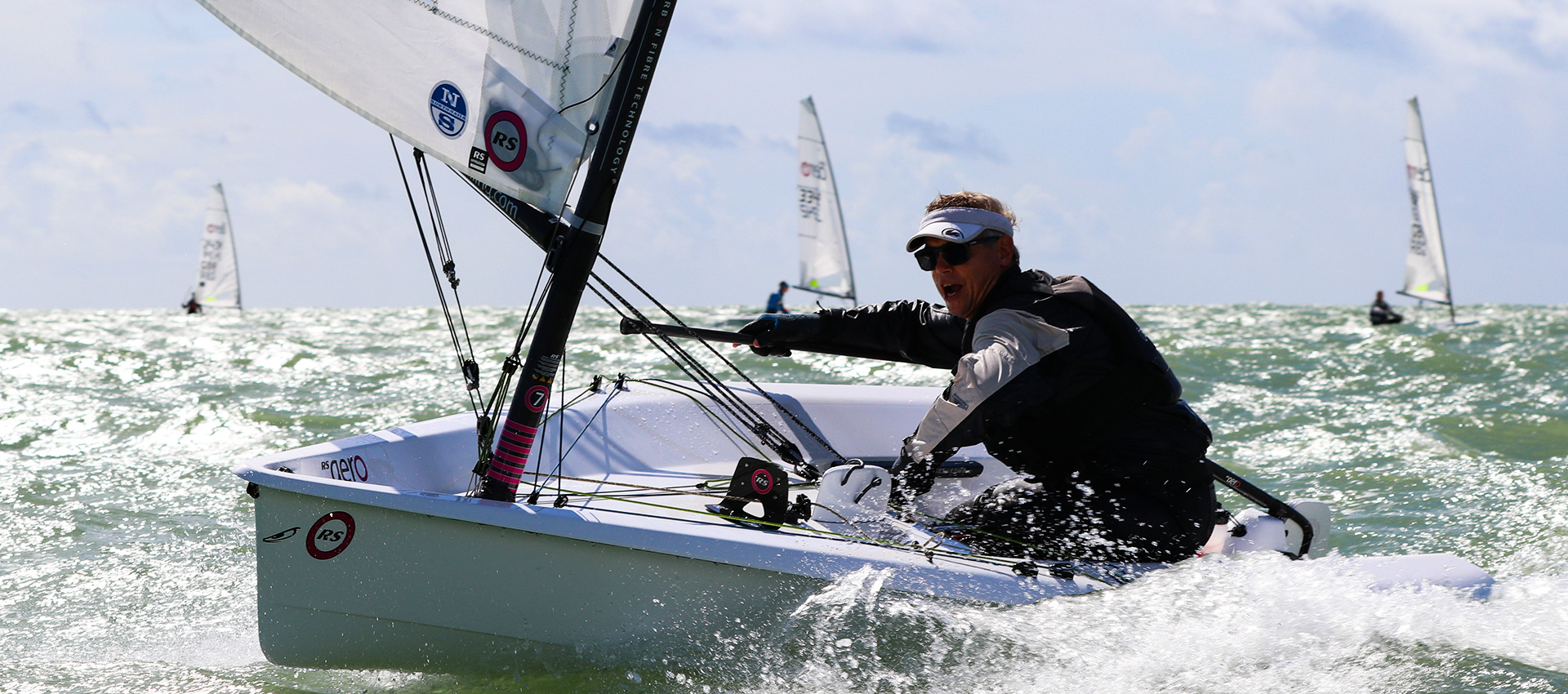 RS Aero Worlds Ex Charter Boats Available July 2022
The 2022 RS Aero Worlds will be sailed in beautiful Cascade Locks, Oregon this July. A limited number of ex charter boats will be available for individual and fleet sale following the event, with just 9-10 days of sailing use. All boats are rigged with current above-deck rigging and are race-ready. These boats will be available for pick up / delivery starting in the first half of July.
Two Special Offers: Individual Pricing and Fleet Pricing
Individual Purchase - $10,990
Complete boat with choice of 5, 7, or 9 rig including a Dynamic dolly, deck cover, spar bag, daggerboard bag, and rudder bag. Save $1,747 off a comparably equipped new boat!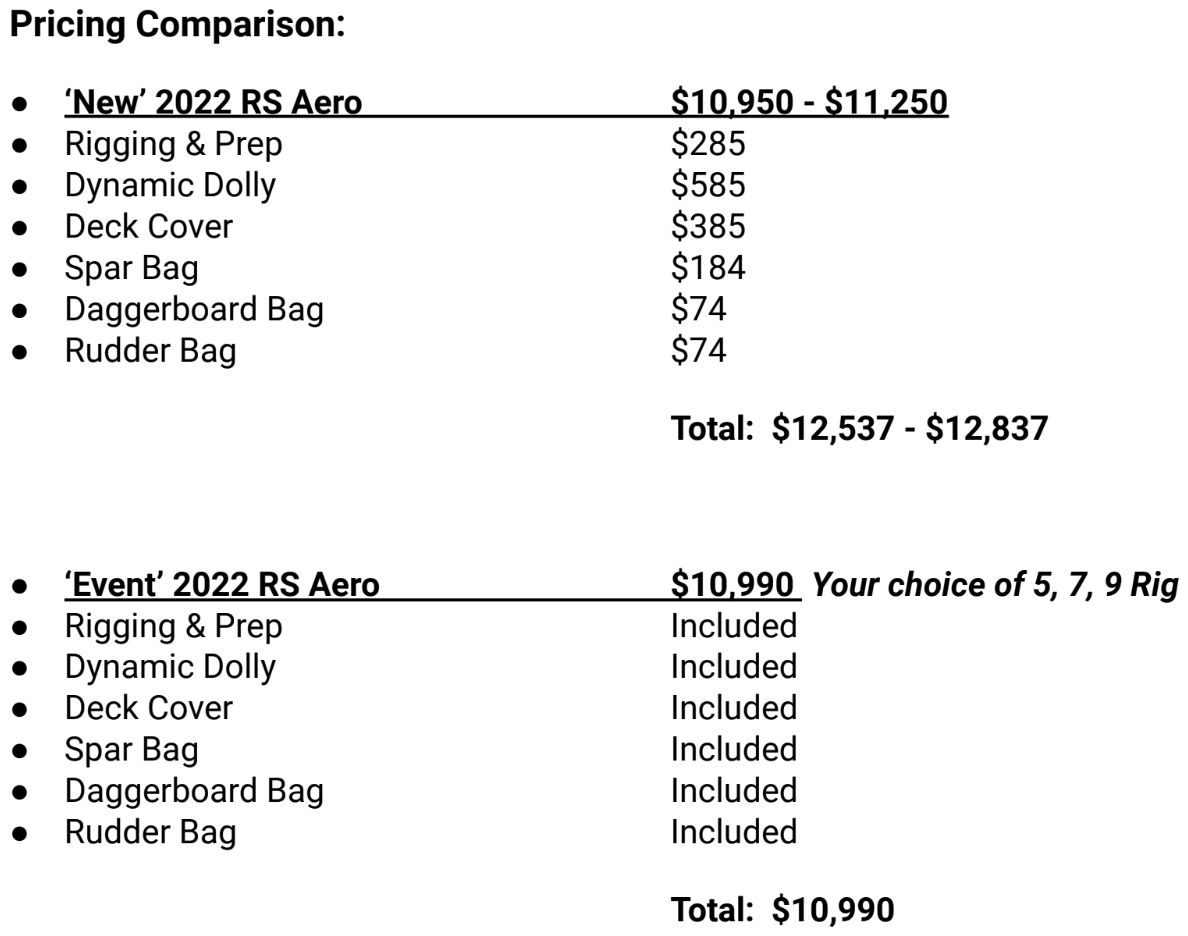 Fleet Purchase - As Low as $9,490/boat
Complete boat with rig choice and full canvas set, with special pricing starting at a minimum 5 boat fleet purchase.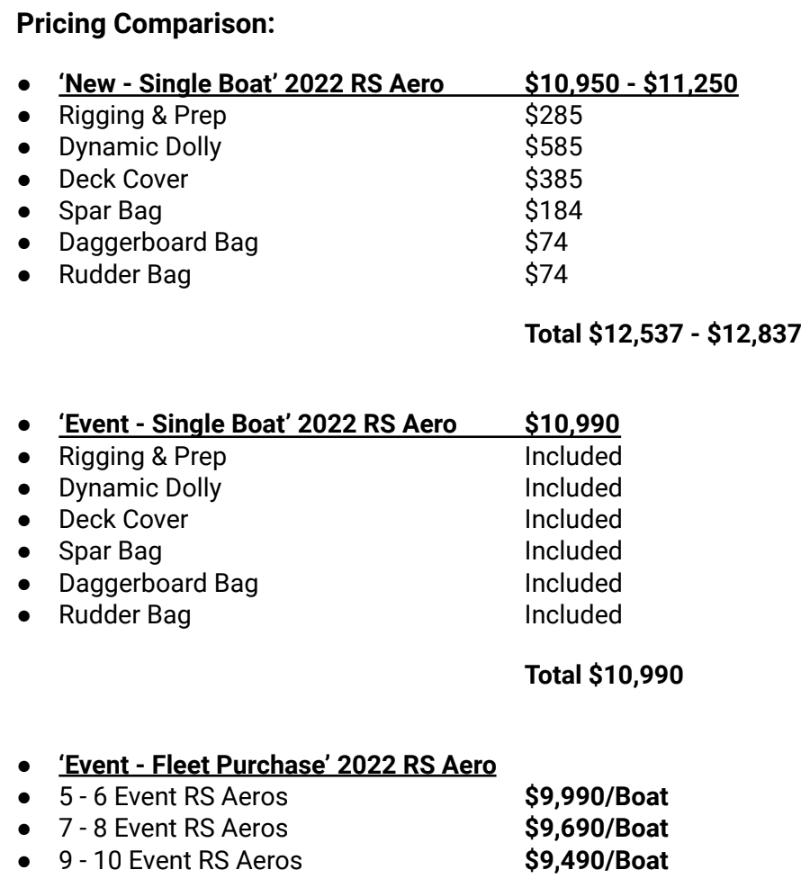 Place Your Deposit Today
Take advantage of this exclusive RS Aero pricing by placing your deposit today. Quantities are limited!
Call or Text 503-285-5536 or email BoatSales@WestCoastSailing.net
Payment: 50% deposit by credit card; 50% balance due at time of pick up or delivery. For fleet orders, 5 or more boats must be ordered at the same time and delivered to the same address, but can be invoiced and paid for separately.