Posted by West Coast Sailing on Feb 13th 2018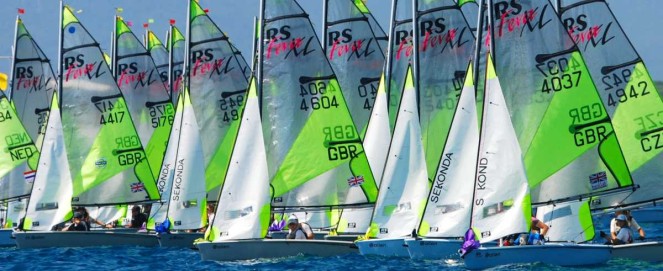 For the first time in the history of the RS Feva class, the 2018 World Championships will be held right here in the U.S. Clearwater Community Sailing Center in beautiful Clearwater, Florida, will host this year's event April 1st - 8th, 2018, featuring teams from around the world. West Coast Sailing is pleased to announce a special partnership with a Pacific Northwest sailors Dieter Creitz and Conrad Miller to support their goal of sailing in the RS Feva Worlds. Over the next two months, we'll follow their Road To RS Feva Worlds with reports on training, tips on sailing the RS Feva, and their impressions of racing in this outstanding youth class.
PART 2
Early on a chilly, mid-February morning, Conrad and Dieter grabbed their passports and headed north to British Columbia for a training weekend with the Hollyburn Sailing Club in West Vancouver. Head coach Matt Humer invited the boys to sail with the Hollyburn Feva team, who will also be traveling to Florida in April for RS Feva Worlds.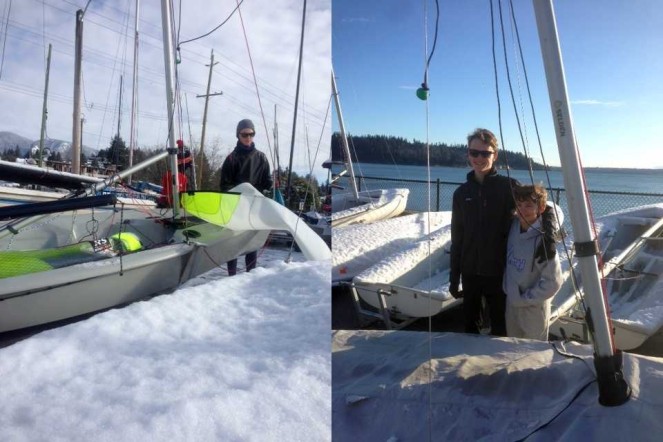 Conrad and Dieter had a good first day on the water. The teams did speed testing and worked on starts. The boys awoke to a surprise Sunday morning- bright blue skies with 3 inches of snow on the ground! While it took a few extra moments to brush the snow off the boat covers, the sailors quickly rigged and set out for practice. It was a gorgeous, crisp winter day with 12-15 knots of breeze and flat seas. After a couple hours of practice races and frigid fingers, the sailors headed to shore for hot chocolate and debrief.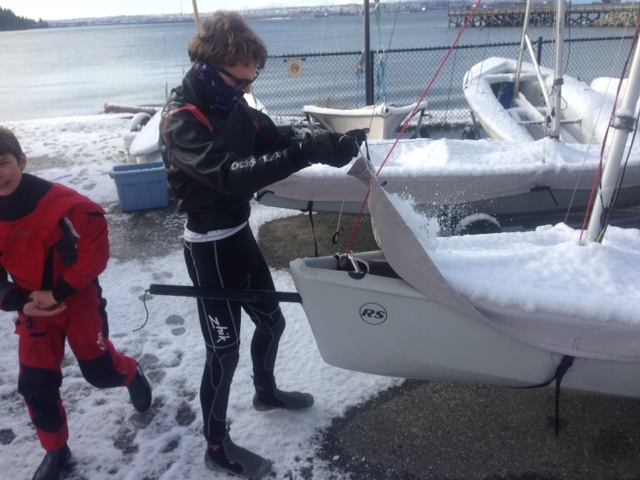 Conrad and Dieter had a great training weekend in Vancouver. Coach Matt shared some tricks on spinnaker control, they met fellow Feva sailors and had a productive time on the water improving their Feva skills.
Next up for the team: Over the March 3-4 weekend, Dieter sailed in the USODA Optimist Sunshine State Championships in Jensen Beach, Florida, finishing first in White fleet with an overall 51st place out of 215 sailors. Later this month Conrad travels south to Santa Barbara, CA for Laser Midwinters West. Then it's off to Florida on March 31st for RS Feva Worlds!
PART 1
These two young sailors are no strangers to the dinghy sailing scene or racing in competitive regattas. Dieter Creitz is 10 years old and attends Pacific Crest Montessori School in Seattle, Washington. Beginning with the learn to sail program at Corinthian Yacht Club (Seattle) at age 5, Dieter is an active Optimist sailor. His accomplishments include sailing in the 2014 USODA Team Trials in Miami, FL, where, at age 7, he was recognized as the youngest of 200 sailors competing. That same year he traveled to the bay area for his first Heavy Weather Regatta and has been on the road since. Dieter has won every Opti event on the Northwest Youth Racing Circuit in 2016 and 2017. Dieter also enjoys racing V15's, FJ's, Farr 30's, TP 52's, the RS Aero, various keelboats and windsurfing in the Columbia River Gorge. While not on the water Dieter enjoys skiing with the Alpental freeride team, fishing, Ultimate Frisbee, and an appreciation for Italian sports cars.
Joining Dieter is Conrad Miller, 14, from Portland, Oregon, and member of the Willamette Sailing Club. Conrad first sailed at the age of 3 aboard his parent's 20' Celebrity sloop. At age 8 he sailed his first Opti at a Willamette Sailing Club summer camp and joined the WSC Opti Race Team directly. Conrad competed regularly in the Northwest Youth Racing Circuit — qualifying for USODA team trials Spring 2012 at the Coral Reef YC, Miami FL. Over the summer of 2012, Conrad transitioned out of the Opti, competing in the RS Feva, Laser 4.7 & Radial, and 29er classes and regattas such as the Kitten Cup, Laser North Americans, Gorge Skiff Regatta, Wind Regatta, 29er Nationals, and the 29er World Championships. In addition to the RS Feva Worlds, this year Conrad will see action in the Laser 4.7 at Mid-Winters West, Laser Worlds, and Laser PCCs plus several 29er events and NWISA high school regattas.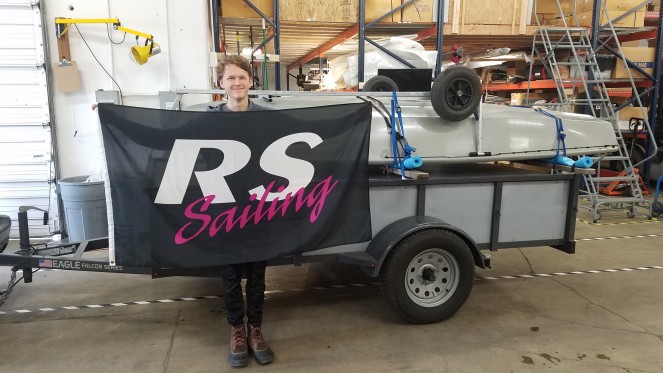 Bringing diverse sailing backgrounds and a longtime friendship to the RS Feva, Conrad and Dieter look forward to training for and competing in the 2018 RS Feva Worlds. They will train in Seattle under the guidance of SYC coach Cameron Hoard with a trip to Vancouver, BC to train with other Canadian teams who will be attending Worlds. West Coast Sailing is pleased to be able to provide a training boat for the team and looks forward to following their progress over the next two months. Stay tuned for the next two parts of our series as we highlight training and racing action from team Creitz/Miller.
Find our more about the RS Feva and RS Feva World Championships:
RS Feva (Available at West Coast Sailing)
RS Feva World Championships
Reach out to our team any time to discuss the RS Feva for your sailors or program: BoatSales@WestCoastSailing.net.