Posted by Philip Krug (Staff) on Apr 1st 2019
The following is an update from RS Sailing HQ on the status of the RS Aero in the Olympic Equipment Evaluation, which will determine the future single-handed class for the Summer Olympic Games.
Original Post Here: https://www.rssailing.com/olympic-evaluation/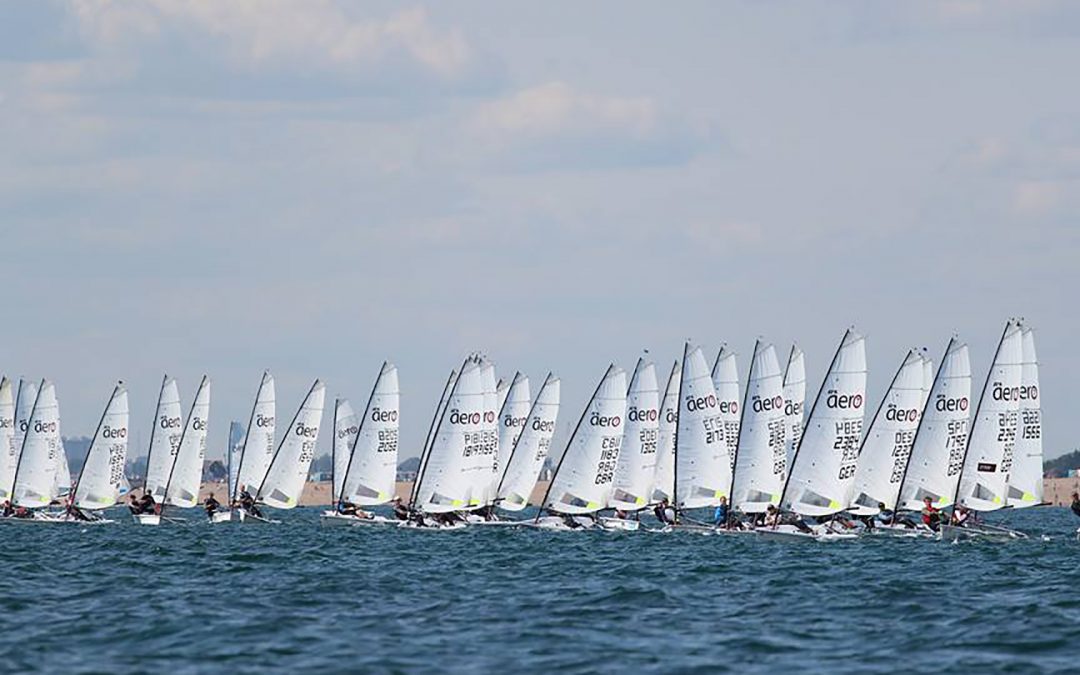 RS Aero Olympic Equipment Evaluation
Key Facts for Olympic One-Person Evaluation
This is sailing's opportunity to stop the decline and build the sport for all – a cool new boat and a great brand dedicated to quality & service
Best Pathway
Weight & design make RS Aero clearly the best boat for the youth to Elite pathway – we'll explain how.
Let's raise the game and build participation.
Highest Power to Weight
Even with the smallest rig, Aero power-to-weight ratio is greater than a full rig Laser.
Dynamic sailing for youths – light women – right up to heavier men.
Same sailing techniques developed early and transferred up the size range.
Ultra-light
Truly dynamic sailing for a new era – action closer to boards.
Lift – Rig – Launch – So easy you smile…and want to sail more.
High Tech
Carbon fibre reinforced – Epoxy – PVC foam sandwich – Carbon spars – Epoxy sandwich foils.
Latest technology makes the boat better for everyone.
Proven Durability
NO FAILURES TO ANY HULLS, SPARS, SAILS or FOILS at the high wind, 200+ boat, World Championships.
No hassle – No impact on results – No cost.
Long competitive life of hull, spars and sail – leading to lowest campaign costs.
Max size range
Three rigs – for sailors from 35–95kg.
Hull designed to minimize waterline shape change with increasing displacement.
Exhaustively researched size to suit light women up to heavier men.
Sailor's Choice
Massively outselling other new single-handers.
Dominance in a competitive market.
International Class Association – Boats already in 60+ countries – Racing circuits underway.
RS – The Refreshing Supplier
World's Largest Dinghy Manufacturer.
Fresh and enjoyable attitude to supporting sailors and the sport.
Let's work together and make it fun again.
Proven experience – High volume already being delivered.
Capability to deliver fast after Olympic selection – without scale-up dangers.
Service & Support
International distribution already in place – boats and parts available fast.
Sailors love RS service and support.
No-one has to buy an RS – but more sailors simply want to.
Most Sustainable
Developed with sustainability as a central goal.
Lowest materials usage – Efficient manufacturing processes.
More efficient transport & freight.
Multiple Builders
Any builder can apply – World-wide licensing strategy proposed.
Price Control
Lasting value strategy proposed to WS – Totally fair for sailors, year after year.
Outdated Class Technology and Look
The existing olympic single person equipment will be a 50 year old design by the time of the 2024 Olympics.
"If we keep doing what we've done – we'll keep getting what we've got…"
Seize the opportunity to make sailing amazing with a new Olympic pathway
To find out more about the World Sailing Olympic Equipment Evaluation Trials, how the Olympic Single Person Equipment is affected by World Sailings Anti Trust Policy and what the World Sailing Council will be voting on in May 2018 to shape the future of our sport you can contact us at RS Sailing or your local National Sailing Authority