Posted by West Coast Sailing on Jun 2nd 2010
As our company continues to grow we're pleased to announce the addition of a new employee - Chris Brown!
We have sailed with Chris for years, and know we've found another fun, dedicated and very knowledgeable dinghy sailor to fill our staff. Chris actually lives on a boat, so he's around water all day every day.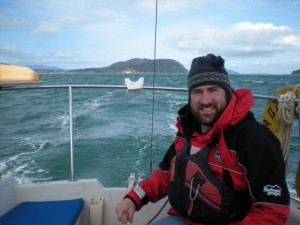 You can read a short bio on him in our About Our Staff page.
Chris will be spending a lot of time during the summer running events and regatta support with the travel trailer.
He'll also be working more closely with our growing institutional customers to make sure they are getting the parts and product they need when they need it!
You can contact Chris at: Sales AT WestCoastSailing.net