Posted by West Coast Sailing on Jul 11th 2018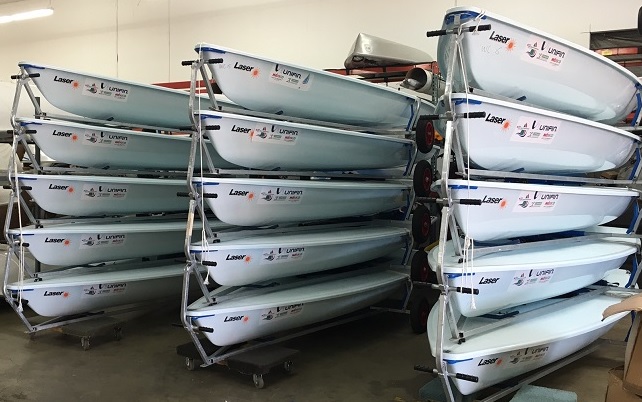 EVENT LASERS ARE COMING!
It's time for the most popular boat promotion that comes around once each year.
A truck full of event Lasers is headed to West Coast Sailing after the ISAF Youth World Championship this month. Event Lasers are the preferred way to get a great boat with $1,600 in savings. These are 2019 model-year, UK-built Lasers with ice blue gelcoat and great accessories: a trolley, blade bag, deck cover, and spar bag.
Quantities are limited and we're taking deposits now. Contact the Boat Sales Team for pricing and details:
Call: 503-285-5536 x2
Text: 503-285-5536
Email: BoatSales@WestCoastSailing.net