Posted by West Coast Sailing on Feb 22nd 2017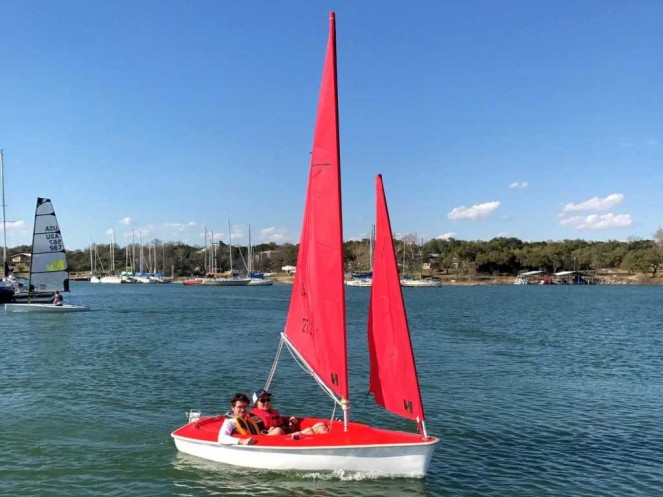 Enjoying a sail on the Hansa 303W universal access design dinghy.
West Coast Sailing proudly sponsored the 2017 US Sailing National Sailing Programs Symposium, held February 16-18 in Austin, Texas. This exceptionally well-run conference is all about professional development for sailing program directors and coaches.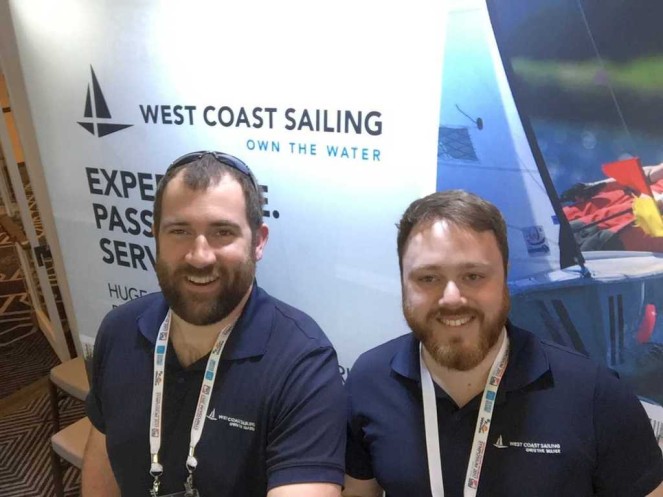 Chris and Andrew at the West Coast Sailing Booth
George, Chris and Andrew from our shop had a great time catching up with our customers from all over the country and we even got to enjoy a little time on the water during the demo session at Austin Yacht Club. It's hard to beat sunshine, 80 degrees, and 10-15 knots of breeze in February! Folks got to try out the RS Tera, RS Quba, RS Feva, RS Quest, RS Aero, and the Hansa 303W. The 303W, with quick and easy reefing, adjusted well to the puffy conditions and was the hit of the day. We're looking forward to seeing more of the Hansa range at clubs and sailing centers around the country!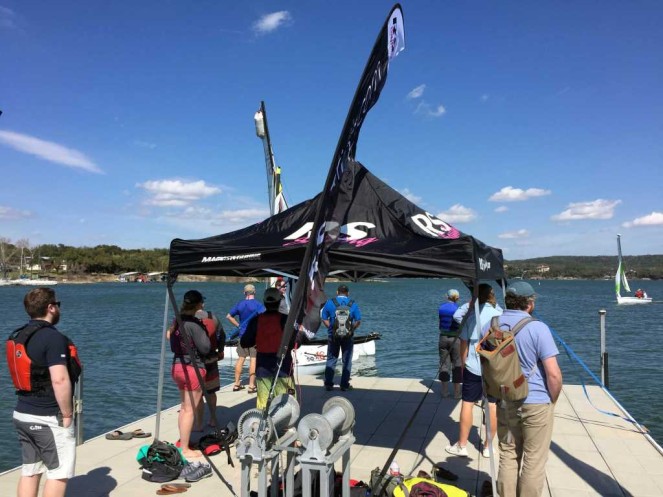 Demo day at the beautiful Austin Yacht Club.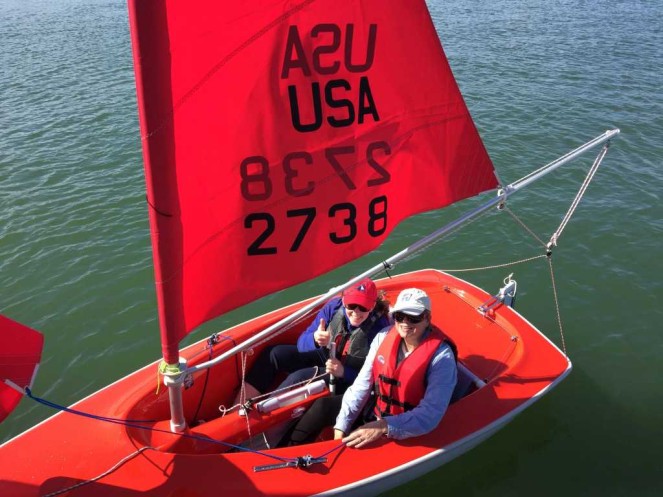 All smiles from this crew after a quick sail!
If you're involved in sailing education, mark your calendars now for the US Sailing Leadership Forum, which is scheduled for February 1-3, 2018, in St. Pete, Florida.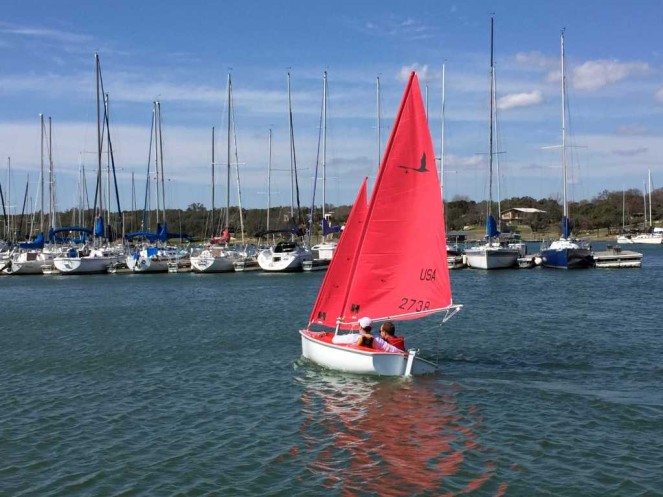 Already looking forward to next year!
For more info on the boats on display at this year's symposium, click the links below:
RS Tera
RS Quba
RS Feva
RS Quest
RS Aero
Hansa 303