Sponsored Sailors In Action
Our sponsored sailing team members have had a busy summer of sailing at events across the country and around the world. We'd like to share a few great photos and updates from the road. We're proud to support them along the way as they work towards their individual sailing goals.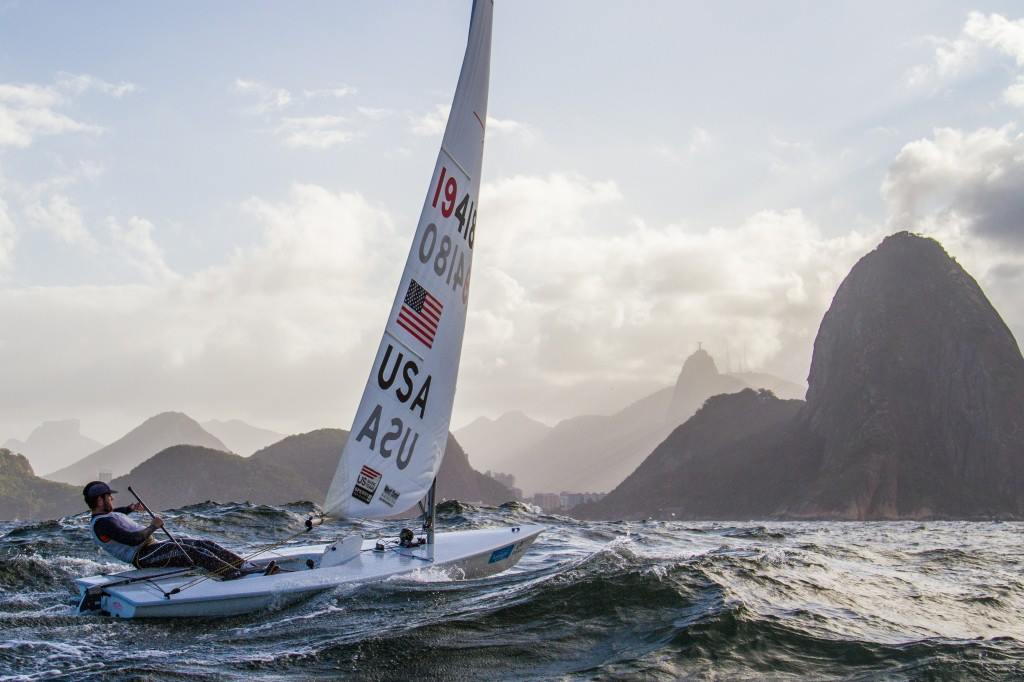 Chris Barnard training in Rio for the first Olympic test event. This pictures was taken by US Sailing photographer and Communications Director Will Ricketson after the first day of racing in 15-20 knot winds and 10+ foot swell.
Chris Barnard competed in the first Olympic test event in Rio earlier this month. Major credit to U.S. Sailing media guru Will Ricketson for snapping this awesome shot. You can read the full report from Chris here.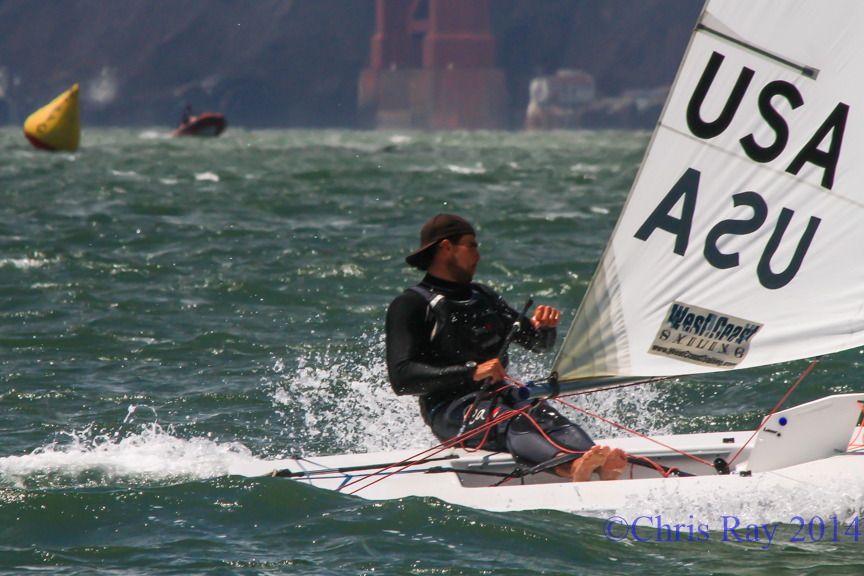 Derick Vranizan working hard on his way to a 3rd place finish at the 2014 U.S. Laser Nationals. Photo by Chris Ray.
Back on the West Coast, Derick Vranizan sailed in the 2014 U.S. Laser Nationals, hosted by Saint Francis Yacht Club. He placed 3rd in the very competitive Standard Rig fleet, behind Rob Crane and Erik Bowers. Fellow sailing team member Claire Dennis placed 20th in the 50+ strong Radial fleet. Results here.
Both of our Youth Development Team members participated in the 2014 U.S. Sailing Youth Championships in Michigan last week. Max Brill, along with crew Zack Malcolm, placed 3rd in the 29er fleet. Adam DiDomizio, a local Pacifc Northwest sailor, placed 11th in the 18 boat Laser fleet. It is always a pleasure to see local sailors participate in high profile national events, so great job Adam! Full results here.
Video highlights from the week:
Interested in our sailing team and other sponsorship opportunities? Visit our Sponsorship page.