RS21 Introductory Pricing Offer + First Boat In Stock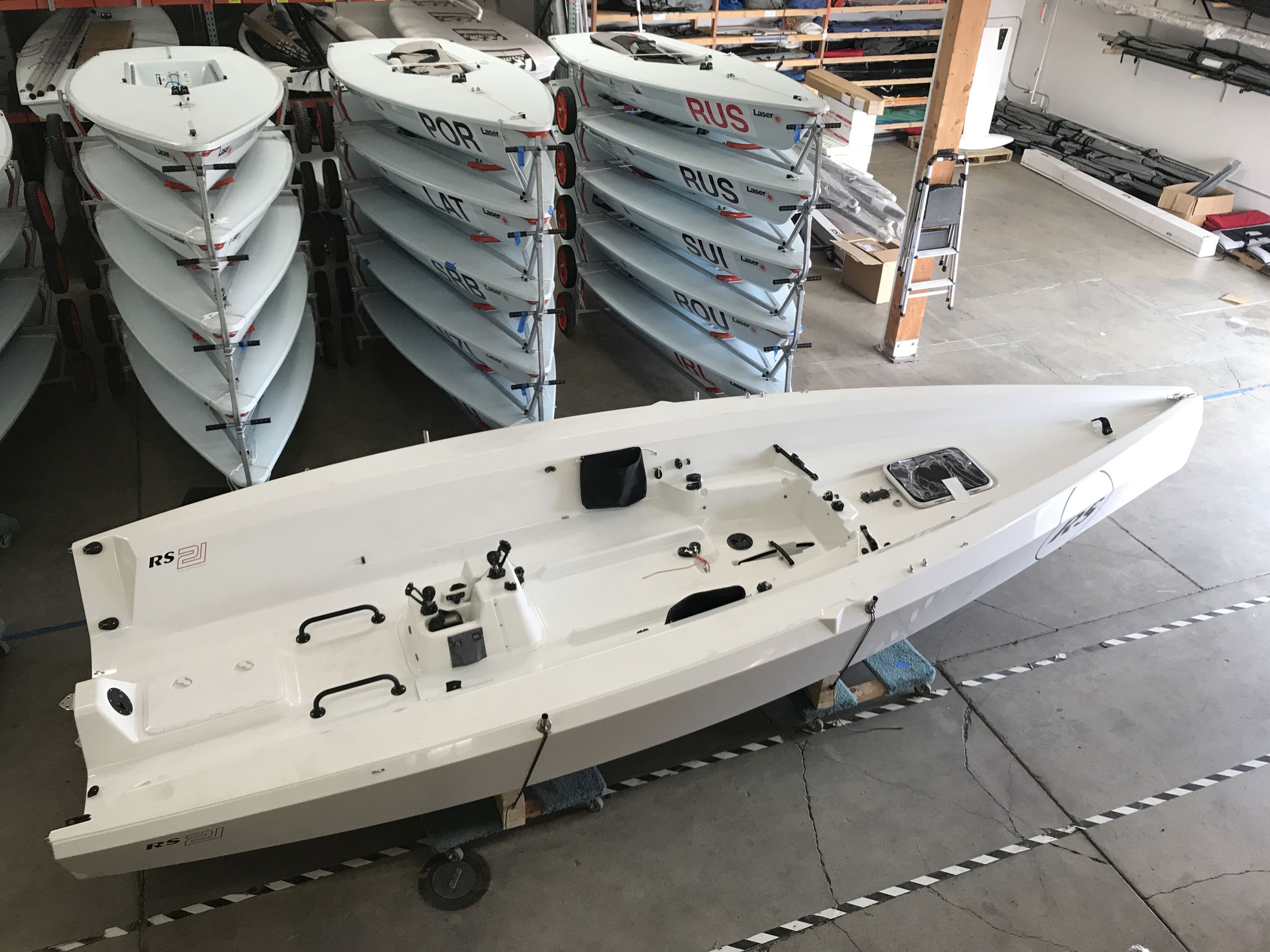 We are pleased to share that our first RS21 has arrived! RS Sailing has released an approachable, progressive and affordable small keelboat. For one design racing, easy days on the water, and club fleets – the 21 is a cutting edge boat that's easy to own and enjoy. Featuring a carbon mast, two sail options, sustainable construction and the legendary RS support – the 21 is already making an impact around the world. The boat features many more clever features that you can read about online, or in our own review of sailing it over the summer of 2018.
Now that the first 21s are heading to North America, West Coast Sailing is offering introductory pricing for lucky early owners. Get yours reserved, save money and be amongst the first to enjoy what the RS21 has to offer.
More info and full specifications on the RS21 can be found here.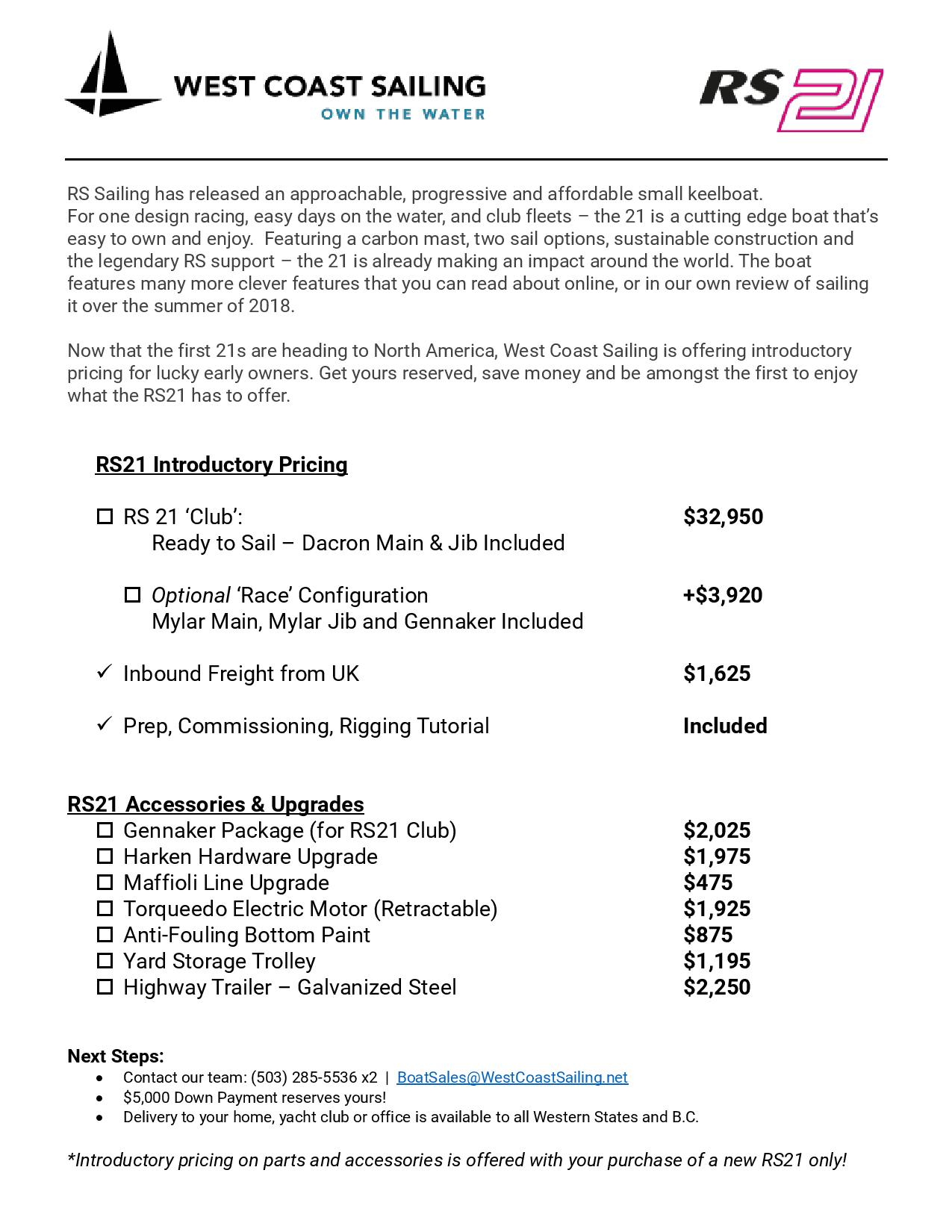 DEMO OPPORTUNITIES ARE AVAILABLE
$5000 DOWN PAYMENT RESERVES YOUR BOAT
CONTACT US TODAY AT BOATSALES@WESTCOASTSAILING.NET